Location: 230 Arden Drive, Belgrade MT 59714
Shopping Hours: Tuesday through Friday: 10:00am - 4:00pm
Donations: Tuesday through Saturday: 10:00am - 4:00pm
Closed Sundays and Mondays
Phone: 406-388-2851 *
Email: restore@habitatbozeman.org *
*if you leave a message via voicemail or email a staff member will get back to you by the next open shopping day.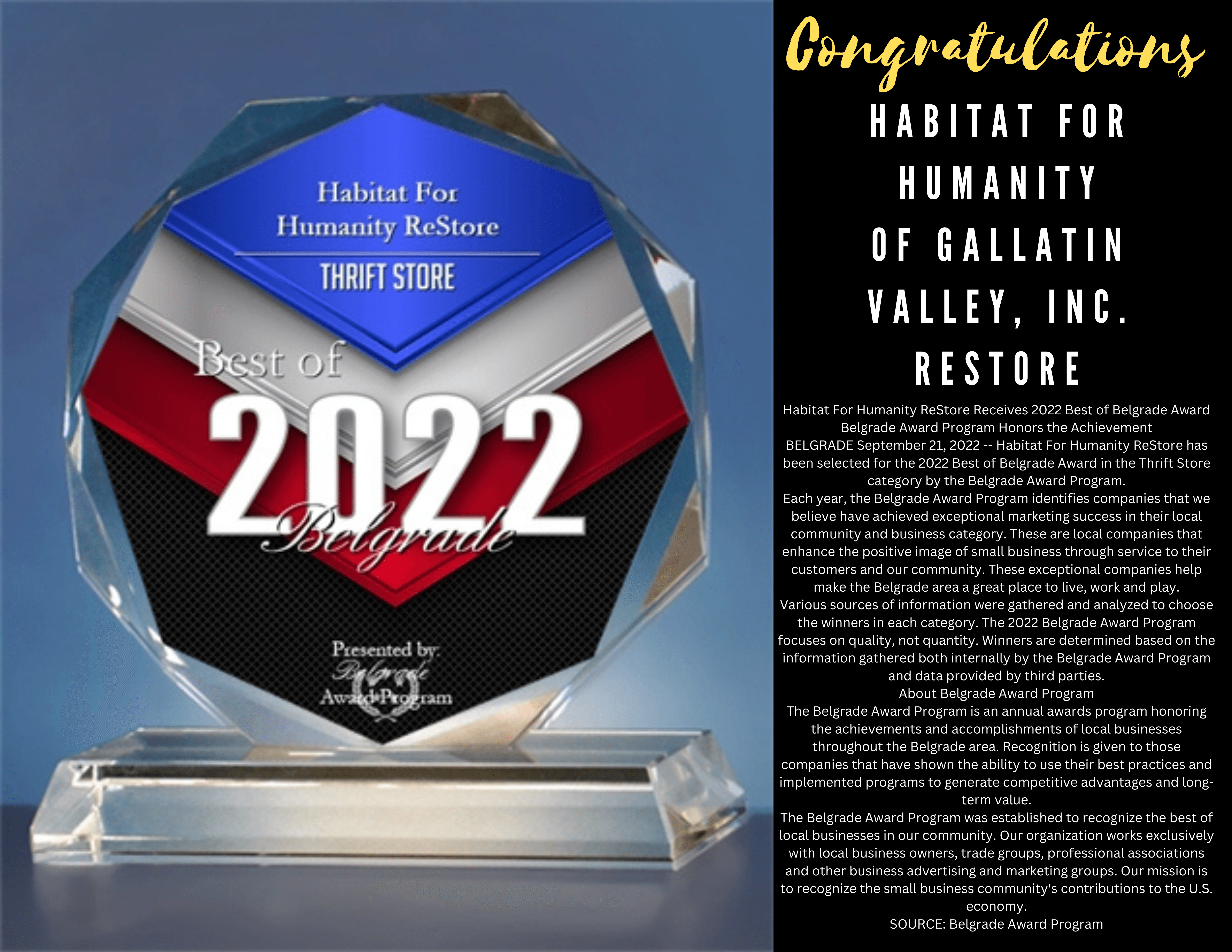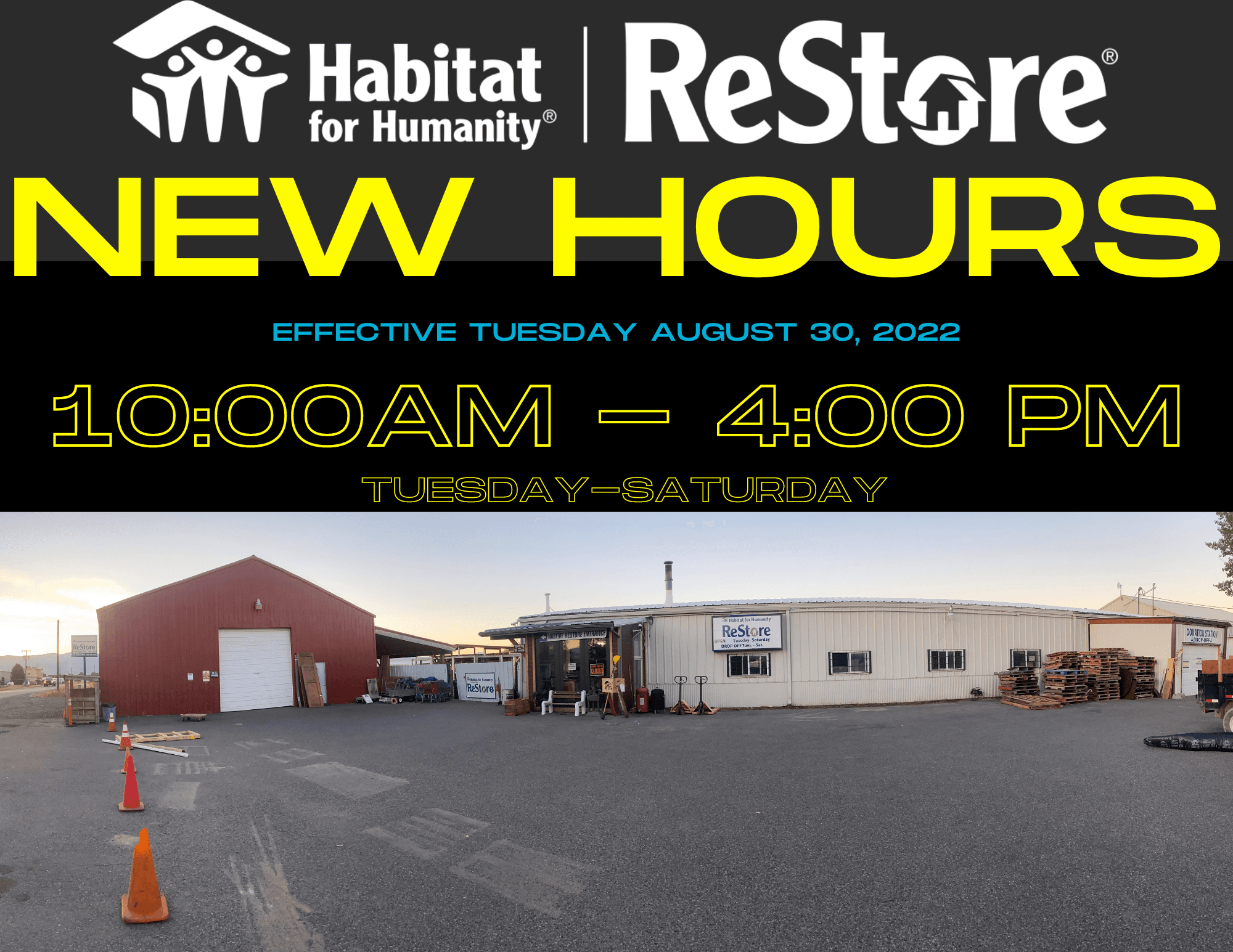 MASKS ARE ENCOURAGED
We are asking you not to visit the ReStore if you are experiencing symptoms.
We remain dedicated to the safety of our staff, volunteers and the community at large and while we do our part, we thank you for doing yours.
We look forward to seeing you and thank you for your support!